this is who we are . . .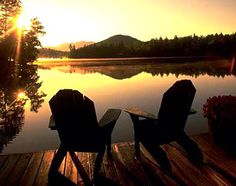 Darlene Reed, B.Com, CAE
I bring over 20 years' experience in accounting, office
administration, human resource management and
development of business processes, procedures and
policy manuals.
Over the years I have held positions as Senior Accountant and Finance & Office Manager in the not-for-profit sector. I gained an enormous amount of experience in account management and administration functions as I progressed in my career.  I have been responsible for financial accounting systems including: month-end and year-end working papers, variance analysis, budgeting and projections and cash flow management.
Along the way, I gained experience in the development of new company financial systems. These systems included the initial financial statement design within many different accounting systems.  I was also involved in the installation, maintenance, training and migration of information into an accounting system of new databases.
Currently Small Office Solutions is using Quickbooks to record our client information. I am currently enrolled in the Quickbooks advanced training program to allow Small Office Solutions to provide clients with the most up-to-date and effective service.

Shelly Monson, OACP

After 12 years in retail and a few more raising my
beautiful daughters, it was time to go to college!
Nine months later I was a graduate of the Office Administration
Certificate Program at Camosun College in Victoria, BC.
Since my grad, I have gained over 15 years experience in office administration to go with all that retail customer service. Along the way I planned home shows, gala events,  golf tournaments, monthly business dinners and conferences. I was involved in the marketing and budgeting of the events and the day to day budget and bookkeeping of the not-for-profit association.
I also have experience in filing, word processing, database creation and maintenance in
access, excel, and special designed programs, and created PowerPoint presentations for
meetings and gala events. Eventually I involved myself in website maintenance and
development in WordPress, C-Panel, ShoutCMS and Dreamweaver.
Now it's time to venture off with Darlene and assist as many businesses possible with our skills! Looking forward to checking you out!! 🙂
our mission
Small Office Solutions will manage the details so your focus is on business.
our vision
Small Office Solutions vows to be the virtual office service choice for small
businesses, start-ups, entrepreneurs and not-for-profit organizations.
Let's get started today!
Email or call to set up your free consultation.
We may be small but we work hard to help you reduce costs
and stress in your business
so you can achieve a better work-life balance.